This article is to give generic advice on infection control & cleaning on the Seating Matters products. It does not supersede the advice given in your workplace or by your local authorities. While viruses and bacteria are mentioned in this article, the cleaning instructions here are not specific to the coronavirus. Much is still unknown about this virus. Your best source of knowledge on coronavirus and Covid-19 are listed here:
CLEANING ISN'T COMPLICATED
The main tools to fight germs and bugs are simple things which many of us have in our homes;
Warm, soapy water.
Bleach.
70% alcohol, (also known as alcohol sanitizers).
BACTERIA & VIRUSES
In general, there are two main things that could cause an infection risk to patients – viruses and bacteria.
One single virus sitting by itself on a surface cannot multiply, it needs organic material to attach itself to and it multiplies by piggybacking on those cells. Viruses can generally be deactivated by proper cleaning.
In terms of their physical size, bacteria are many orders of magnitude bigger than viruses. They are living organisms that can replicate by themselves, and can generally be killed by proper cleaning.
HOW DOES SOAP, BLEACH & ALCOHOL WORK?
While much is still unknown about the coronavirus and Covid-19, in general, viruses are not particularly robust things. They are essentially a loose agglomeration of proteins which can be broken up by soap and water, bleach and 70% alcohol.
Soap dissolves the lipids that keep a virus active and therefore can deactivate the virus that might be on the material.
70% alcohol solution and bleach also break up the proteins, which can deactivate a virus and reduce the harm that it can cause.
---
HOW TO EFFECTIVELY CLEAN?
Remember that regardless of which of the 3 techniques outlined below that you employ, you must ensure that a 'Rinse & Dry' processes is carried out to ensure that the virus, which has been loosened, is then removed from the surface.
Wiping alone may only spread the virus.
Warm Soapy Water:
Use warm soapy water to wash down your chair. Bear in mind that it is important to dry the surface afterwards.
Click here for instructions on how to effectively wash your hands.
70% Alcohol
This can be used in line with the manufacturers guidelines. Additional information will be made available here.
COMPLETE THE FIELDS BELOW TO RECEIVE "THE CLINICIAN'S GUIDE TO INFECTION CONTROL" VIA EMAIL.
Bleach
Concentrations of bleach from 1,000ppm to 10,000ppm available chlorine, is likely to be considered effective cleaning.
Don't use too much.
Human nature is to increase concentration of bleach but this is not necessary and can damage and discolour the fabric. A damaged fabric is harder to clean and can harbour bacteria and virus so this should be avoided.
For both the Dartex & Chieftain vinyl parts of your chair, we recommend a 1,000ppm available chlorine solution.
EXAMPLE ON DILUTION RATIO:
Domestos Thick Original Blue Bleach.
Contains 100,000ppm available chlorine.
To achieve 1,000ppm, add 1 unit of Domestos to 100 units of water.
i.e. add 100ml of bleach to 1 litre of water.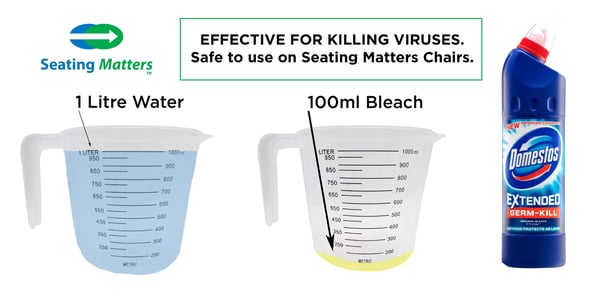 If you use a different bleach, google its' data sheet, determine the ppm of available chlorine and adjust your ratio accordingly to achieve a dilution of approx. 1000ppm of available chlorine.
---
WHAT IS NOT EFFECTIVE?
Some antibacterial surface wipes are not chemically strong enough to break a virus down. If it contains 40-50% alcohol per wipe, it may not be strong enough.
70% alcohol is the magic number.
Again, coronavirus is a new virus and so further investigation is merited.
ARE THERE PARTICULAR SURFACES THAT REQUIRE GREATER CLEANING?
Some recent research suggests that the coronavirus survives more on stainless steel and smooth plastic than some other surfaces.
Again, this is early research on a new virus, but it would be prudent to give special attention to handles and stainless steel surfaces and ensure they are cleaned more stringently than previously.
TOP TIPS FOR CLEANING
Tend to spills and stains quickly. The longer a stain remains on the vinyl, the more difficult it will be to remove.
Do not over saturate the vinyl or let water pool in seams.
Mop up excess liquid using a damp cloth. Always dry the surface after cleaning.
Avoid cleaners containing abrasives as they may discolour the vinyl.
Never apply full strength bleach. Always rinse with water and dry following disinfection.
---
SPECIFIC INFORMATION REGARDING DARTEX MATERIAL
Seating Matters use Dartex on the main patient contact surfaces. It is the black material on the centre of your clinical, therapeutic chair.
It is made using a system that produces solid layers of polyurethane giving a waterproof and flexible coating. There are no pores or holes in the coating, yet Dartex is a vapour permeable material.
This means that it will allow water vapour to pass through its' surface but liquid water, blood or viruses cannot. This permits the seat cushion for example to be 'breathable', while waterproof at the same time.
This same material however, is impervious to virus, meaning that a virus cannot pass through the structure of Dartex.
Compared to a water vapour molecule, a virus is very large and so Dartex is impervious to virus.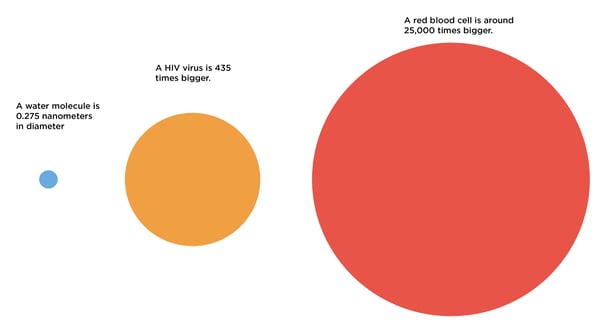 Viral penetration testing done on Dartex products shows that waterproof material is also virus-proof.
---
SPECIFIC INFORMATION REGARDING CHIEFTAIN VINYL
Seating Matters use Chieftain vinyl on the coloured surfaces, generally on the outside arms and back on the chair.
Chieftain vinyl is more hygienic than natural leather because natural leather has a microporous or open cell structure and dust and microbes can penetrate inside cells meaning it is impossible to remove all pathogens completely.
Artificial leather (PVC) has other advantages, too. Vinyl is resistant to acids, alkali, bleaches, and disinfectants which help to clean surfaces more effectively. This is not the case for natural leather or textiles.

WHAT PRODUCTS OR INGREDIENTS ARE USED IN ITS' MANUFACTURE?
There are two main factors which influence the cleaning of visible and invisible pathogens.
Anti-stain protection lacquer (it is Chieftain know-how) – this provides protection against visible dirt
Sanitized®, our antimicrobial additive which inhibits germ development and provides protection against invisible Makes it a hostile environment.
SANITIZED® PROVIDES:
Protection against a broad spectrum of pathogens: bacteria, including antibiotic resistant bacteria such as MRSA and VRE, Fungi, Yeasts
Sanitized® antimicrobials protect 24h a day, even in-between cleaning cycles
Sanitized® antimicrobial additives are integrated into the polymer during production and protect the article for the entire life span.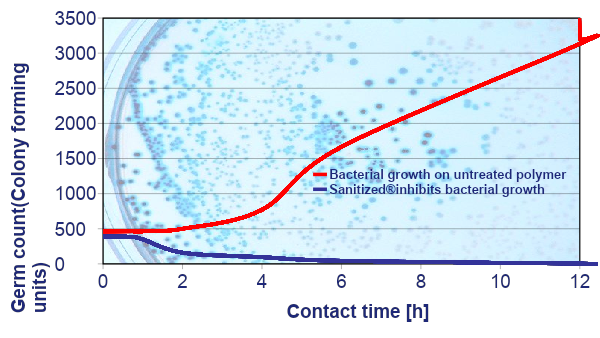 ---