Reducing Preventable Injuries
Falls and pressure injuries represent two of the biggest causes of preventable injuries which cause pain, distress, waste valuable resources on treatment and which can ultimately cost lives. A strategy promoting injury prevention is vital in all care facilities to reduce the incidence of such preventable problems. In hospital wards nurses are facing increasing amounts of pressure during shifts, from limited resources and budgets to inadequate staff levels, bigger caseloads and more paperwork. This can lead to risk of underreporting of the real incidence levels of preventable injuries such as falls and pressure injuries.
Common treatments for conditions such as hip replacements often performed on elderly patients following a fall and sepsis, which can be a fatal complication of pressure injuries, represent two of the top 20 most expensive medical conditions to treat in hospitals.¹
Falls – The Key Facts
Approximately 1/3 adults over 65 fall each year, with the risk of falling increasing as we get older. Over half of adults in their 80's will sustain a fall annually. Falls are also more common in aging women than they are in aging men.²
These statistics, although shocking, may fail to tell the true story, falling short of the real number since many incidents are likely to be unreported by clinicians due to many reasons such as work pressure, fear of litigation and simply lacking the time to complete the paperwork associated with the reporting of such injuries.
UK
Every year, more than one in three (3.4 million) people over 65 suffer a fall that can cause serious injury, and even death.³
246,000 inpatient falls were reported National Reporting and Learning System in 2015.⁴
The estimated cost to treat falls is estimated at around £500,000 per annum, per average acute hospital.⁵
USA
There are approximately 41 fall-related deaths per 100,000 people per year.⁶
In 2015, costs for falls to Medicare alone totalled over $31 billion.⁷
Australia
1 in 10 hospital admissions for older adults were for injuries sustained in a fall.⁸

The total hospital costs of fallers in a research study were $9.8 million, in a study of 12 hospitals in Australia.

⁸
Fall related injuries among older adults, especially among older women, are associated with substantial economic costs. Implementing effective intervention strategies could substantially decrease the incidence and healthcare costs associated with these injuries.
Pressure Injuries – The Key Facts
22.05% of patients in acute care have pressure injuries at any one time.
Patients with hospital acquired pressure injuries are 7% more likely to die.
The length of stay for a patient who gets a pressure injury in hospital is 6.4 days longer.
Billions of pounds are spent treating avoidable pressure injuries across the world.
95% of pressure injuries are avoidable.
Patient Safety
Care must applied and action must be taken to avoid or reduce the risk of these preventable injuries.
Many countries and facilities have a falls prevention strategy, and a "stop the pressure" strategy to focus on reducing the incidence of pressure injuries.
How can Seating Help Reduce Injuries?
When a patient is sitting in the wrong chair, they can be subject to a higher risk of injury from a fall or from developing a pressure ulcer, also known as a pressure injury. Following a specialist seating assessment and being matched with appropriate seating, the risk factors are greatly reduced.
Extensive clinical research by Ulster University showed the use of the Seating Matters chairs;
Were proven to reduce pressure ulcers.

Provided postural support and stability.

Reduce sliding and therefore risk of falls.

Reduce agitation and improving comfort, therefore the patient is less likely to stand up and move around if they are physically unable.

Permit easier transfers.
Reduce the use of restraints by 53%.
Prevent Falls and prevent pressure injuries with the Atlanta™ chair from Seating Matters.
Watch and listen to these amazing patient case studies from our Seating Specialist in Australia, Martin Cominotto, who describes the Atlanta™ chair as a 'magic chair.'


Other Injury Prevention Methods
Other equipment and interventions can help in the fight against preventable injuries. Some ideas to help you might include:
Exercise – building strength, co-ordination and balance.

Correct Equipment – aside from seating, call bells, falls mats, bed rails, removing trip hazards, better shoes and surfaces.

Medication review.

Reporting/Documentation – improving reporting processes. If it's not written down it's not done!

Review/Analyse/Improve –

improving reporting of incidence can help to give an accurate picture of what is occurring in your facility. When the problem is accurately measured, steps can then be taken to reduce reoccurance.
By reducing falls and pressure injury incidence we are saving lives, saving money and improving care.
Find out more and sign up to your fall prevention scheme in your country
#ImproveFalls Initiative – UK.

Elder Fall Prevention Act

- USA.

April Falls Month / Stay on your feet - Australia.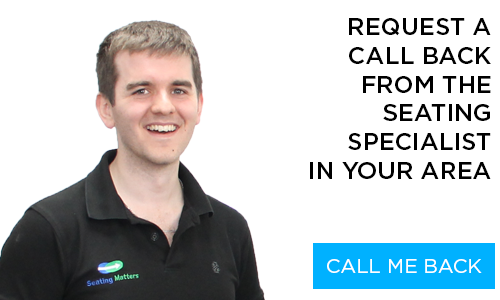 REFERENCES: