It can be tricky to know what to buy a loved one for a Christmas present if they are suffering from a neuroglogical condition such as Alzheimer's disease or dementia. They can be easily confused, even irritable and angry. We love to see them content and in a happy place, and anything we can do to promote this feeling of calmness and contentment is beneficial.
We've scoured the internet to find some great ideas for your loved ones.
We'd love to hear your thoughts and suggestions - please let us know any other great ideas in the comments!
"As Alzheimer's disease progresses the need to nurture, love and be loved increases."
American Society of Geriatric Psychiatrists (AAGP), Conference 2012
1. Doll Therapy
Real lifelike dolls can be used by dementia and Alzheimer's patients as a soothing and calming therapy. Evidence has shown that when there is a connection with the patient and their 'doll' or 'baby' this has an effect of having more positive behaviours. This act of nurturing is a positive behaviour and doll therapy has proven useful for men as well as women.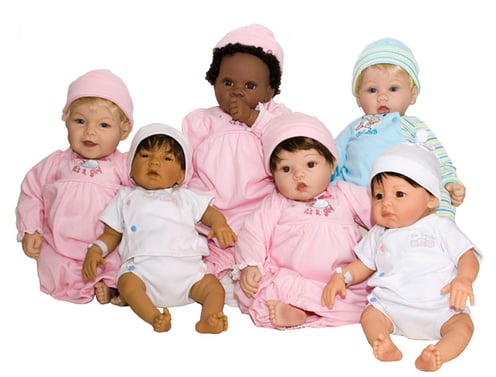 Read this blog for more about the pros and cons of doll therapy for dementia and Alzheimer's patients.
2. Fidget Blanket
A Fidget or Activity Blanket is a small lap quilt, mat or blanket that provides sensory and tactile stimulation as well as visual.
Check out this cute Fidget Blanket - it's full of activities to open, close, twist, zip and feel. Learn how to make your own here.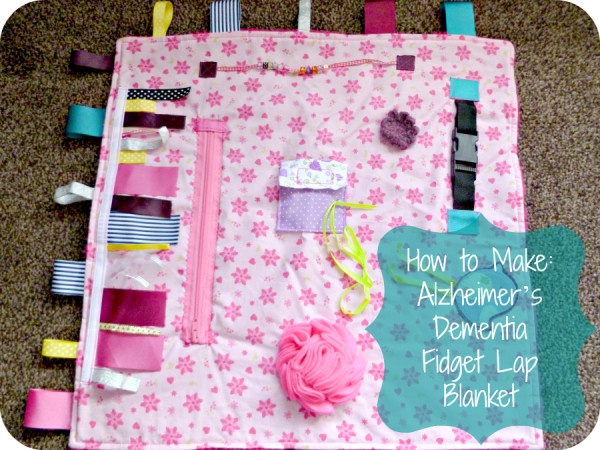 3. Magic Table
The Tovertafel (Magic Table), a series of interactive light games specifically designed for people with mid- to late-stage dementia. It is engaging for patients, calming usually very agitated and restless patients. It is currently being trialed in care homes in the UK. Amazing!
4. Virtual Reality
UK based organisations, Tribemix and Quantum Care, have developed a series of virtual reality experiences that take people living with dementia in care out of the residential homes and away to a range of relaxing places. The immersive 3D scenes include the beach, a forest or even to watch dolphins playing around a coral reef. Emotional to watch - an amazing innovation.
See more at Tribemix.
5. Weighted Calming Mermaid Cushion
Research shows that weighted blankets and lap pads can reduce agitation in people with neurological conditions, promoting a sense of calm and contentment. We love this new take on it, combining the popular mermaid sequin cushions with the weighted lap pad idea.
Make your own, check out this how to blog here!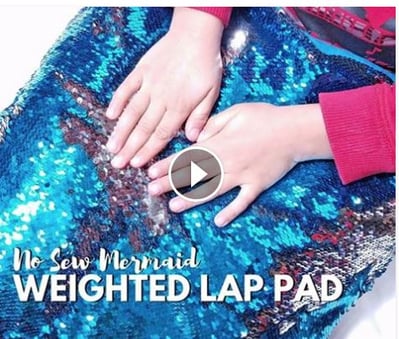 6. Stuffed Animal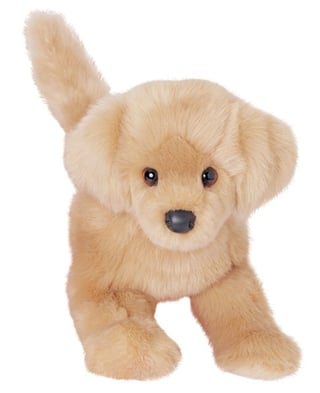 Like doll therapy, the act of caring for a stuffed animal can be a happy and calming process for an individual with Alzheimer's disease or dementia.
Some reports say that stuffed animals can:
Provide a tactile opportunity for hugs
Give a focus for attention
Remind them of a previous, beloved pet they had
Give the person warm, nurturing feelings of caring for another
Some men may not attach to a doll therefore a stuffed animal could be an alternative for them.
Via Huffington Post
7. The Ultimate in Comfort - A Seating Matters chair
What better gift to give an elderly loved one who sits for long periods of time, than the ultimate in comfort - a Seating Matters chair. The only specialist chair on the market with research to prove it's efficacy. One of the Seating Matters chairs will guanratee your loved one has the utmost comfort each and every day. Our chairs have been proven to reduce pressure injuries so you can rest assured knowing that your loved one is at a much lower risk of developing any nasty pressure ulcers. The chairs are customised to fit the dimensions of the patient, hugging them so they are completley comfortable and safe, reducing the risk of accidental falls. They will also support the posture and ensure they can remain as functional and independent as possible. See the full range here.