We make chairs all year round helping people, but there is something that little bit extra special about making the delivery just in time for Christmas!
Winston and his wife Eleanor live in Petersborough, UK. Sadly, Winston suffered a brain injury. Winston would often become uncomfortable in his wheelchair and complain about the pain he endured. His wife Eleanor knew he needed something that would provide Winston with more support.She called Seating Matters and our Seating Specialist Conor Lynch met them both at their home. After assessing Winston, the Sorrento chair was recommended as being the most suitable to suit his needs and requirements, keeping him comfortable and supported throughout the day.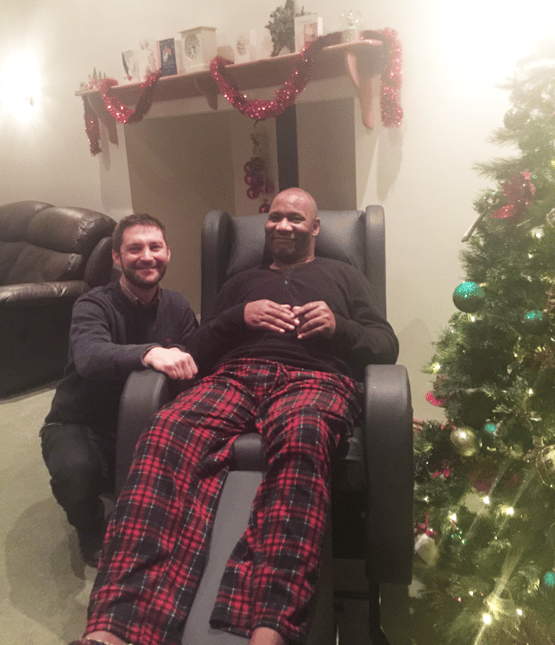 Conor made sure that Winston's chair was Fast Tracked, meaning it was made and delivered in just a few days. I am so glad to hear that we got you your chair just in time for Christmas!
If you or a loved one would benefit from a complimentary Seating Assessment or Chair Demonstration, book one today. We have Seating Specialist in your area who are happy to help.