At Seating Matters we are used to making special deliveries every day. We are providing specialist seating to improves the lives of people around the world on a daily basis. Today was a little different though as we weren't delivering a Seating Matters chair.
Our Seating Specialist Sean Mullan was visiting Susan in her home in London, UK and she told him that she never had a real Christmas tree. When we heard this, we thought what better way to share some Christmas cheer than getting Susan a real tree. Not just any tree though, a real tree from a Christmas tree farm less than a mile from Seating Matters HQ!
Have a watch at this video and share with your family and friends to spread some Christmas magic!

We arranged to have it shipped from our headquarters in Northern Ireland to London for Susan and her loved ones to enjoy having their first ever real Christmas tree. Susan has a Seating Matters chair as she has motor neuron disease, a progressive disease that attacks the motor neurones, or nerves, in the brain and spinal cord. This means messages gradually stop reaching muscles, which leads to weakness and wasting.
Susan says, "Thank you for my beautiful Christmas tree, Sean did a good job of the decorations too. I am not sure if I believe him that this is the first tree he has decorated!"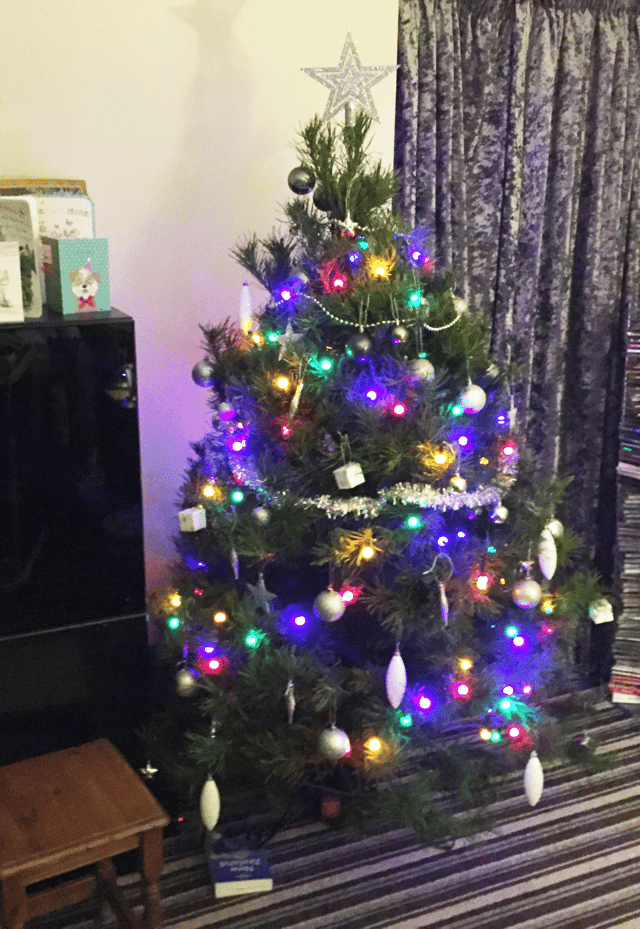 Susan, we are delighted to have sent you your first real tree all they way from Northern Ireland and we wish you a very Merry Christmas from all at Seating Matters!