Sarah Lyon is a occupational therapist with a passion for producing content to help OTs provide the best care possible. Based in Chicago, Sarah writes the number one Occupational Therapy Blog in the world OTPotential.com, and is also the resdient Occupational Therapy expert on about.com. Impressive resume!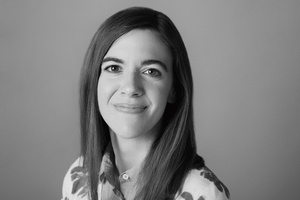 I was lucky enough to work with Sarah on an article she was writing dedicated to Occupational Therapy and Seating. Below is an excerpt of the article in which Sarah interviewed me.
I really recommend that you read the entire article by Sarah as there are some great resources listed, please visit Sarah's blog here. To read my interview which is a part of the article, keep reading.
Enjoy!
An interview with Martina Tierney an OT who has dedicated her career to seating and developed some great seating options
Martina saw significant gaps in the services OTs were able to offer and has since built Seating Matters, a company based out of Northern Ireland that serves countries around the world. It is because of work like hers that I am hopeful that OT's role in seating will continue to grow and thrive!
(A quick brag about Martina's work—her small family-run company out of Ireland just secured a contract with the US VA system! This speaks volumes about the value of evidence-based practice and what OT entrepreneurs can accomplish!)
Potential: What are some of the gaps you saw in seating resources early in your career?
Martina: In my early career I found it a real struggle to get chairs to suit my clients. As a therapist for many years, I wanted chairs that would provide pressure management, postural support and comfort – not just mobility. I travelled the world to search for more information and to find a seating solution that could help my patients, but I couldn't find anything suitable! The chairs on the market were not individualised or suitable to meet the complex needs of my patients. The existing offerings lacked adaptability – being able to adapt the chair to suit a patient's needs as their condition progresses or for use within multi-user environments. They were often very cost prohibitive and had considerable lead times, leaving a patient in great need or at the end stage of their life to suffer for longer. There was also a real lack of clinical research and evidence in the area of seating.
Martina: My husband James, an engineer, worked with me to develop a solution to meet the needs of my patients, and we began making chairs one at a time, to suit patients I was treating at the time. We created an easy to use, multi-adjustable range of chairs, which was fully adaptable, to suit my individual patient's needs. The integral functions of the chair have been chosen to suit various clients; back angle recline, tilt in space, footplate, customisable accessories which enhance and aid positioning and comfort, various headrest options as well as functional accessories such as table trays. Interest from my peers grew, fellow OTs started to request that we provide chairs for their patients. As we travelled to shows around the world, we quickly realised that patients were encountering the same problems in many other regions and that we had developed a product like no other to provide for these needs. Now our chairs are helping people all over the world. The Seating Matters chairs are the only clinically trialled chairs available on the market. I wanted independent, concrete clinical evidence to support the results I was seeing in my patients' every day, so we conducted extensive clinical research in conjunction with Ulster University which showed very interesting results, including a reduction in pressure ulcers in those patients who were using individualised systems which were adjusted to meet their needs. We have a vision to change the world of healthcare seating. Our passion is to educate as many clinicians as possible so as to support them with evidence-based practice and clinical justification in order to enhance patient care.
Potential: In August 2016, you secured the therapeutic seating contract for the VA. What does this entail and how will it impact OTs in the US?
Martina: Seating Matters has recently secured a contract with the Veterans Administration (VA) to supply their range of therapeutic, clinical seating to Veterans across the US. This contract with the VA allows the OTs and clinicians within the VA to implement this latest evidence-based practice so as to transform patient care, enhancing each Veteran's health and quality of life through the use of these therapeutic seating devices.
Until now, many Veterans would have been using geri-chairs or wheelchairs. By introducing this new category of specialty therapeutic seating, the VA are allowing Veterans to benefit from the clinical research behind the Seating Matters chairs, which were designed and clinically-trialed by a team of Occupational Therapists. Using these therapeutic chairs demonstrates the VA's commitment to providing the highest standards of care to their Veterans. Standard wheelchairs are a good choice when used for outdoor mobility as they are mobile, lightweight and often foldable. However, they often don't provide adequate postural support or pressure management and aren't comfortable when sitting for a long period of time. These are very basic, but vital needs, which every Veteran should receive as high priority. Veterans who are no longer mobile or have reduced mobility, and who spend considerable hours per day in a wheelchair, deserve the comfort, support and therapeutic benefit of a Seating Matters specialty chair. As well as a better standard of life for those dealing with low mobility due to old age, disability, or chronic illness, this also ensures improved clinical outcomes for OTs and carers. The evidence shows that good seating can make a positive impact on a person's posture, pressure injury risk and physiological functioning. Good seating can provide a Veteran with improved functional ability and therefore greater independence and psychological wellbeing. It is a real pleasure to be the provider of specialized seating for Veterans who have risked their lives and in many cases have sustained a service-connected injury to serve their nation. In one particular VA Hospital we visited, a very poignant message on the wall struck me. It read, "A Veteran is someone who, at one point in their life, wrote a blank check made payable to:
'The United States of America', for an amount of 'up to and including THEIR LIFE."
This emphasizes that any man or woman who serves their country is doing so whilst jeopardizing their lives and for that they deserve only the best care. Being the only clinically trailed chairs in the world supported by clinical evidence through an independent research project, I have every confidence in knowing that no matter what the seating needs of each Veteran is, they will get the best comfort and postural support available to them. It really gives me a huge degree of satisfaction to know that every Veteran using one of the chairs that I have designed will feel safer, more comfortable and will have an improved life as a result. We supply to all VA facilities including:
Community Living Centers (CLC).
VA Medical Centers (VAMC).
Community Based Outpatient Clinics (CBOC).
Homes Based Primary Care (HBPC).
Contracted Nursing Homes.
In addition, we provide assessments to Veterans living at home or in the community. Please contact us so we can introduce you to your local Seating Specialist, who will be happy to help.
Book a complimentary assessment today
to help guarantee the best possible care.
For OTs and clinicians working for the VA, we are offering a free copy of The Clinician's Seating Handbook worth $27.95
(Request FREE copy here)
. This book is full of tips and practical advice to assist with seating assessments and recommendations. We also offer free in-service training sessions within VA medical facilities for multi-disciplinary teams including OT, PT, ET and Prosthetics. We look forward to meeting with OTs and clinicians throughout the VA and playing our part in helping them to achieve their clinical goals of improving the care of older, disabled and wounded Veterans right across the US.
Book an in-service training for your team and learn:
How the Ulster University research project recorded a reduction in pressure injuries.
Training on the link between pressure care and seating.
The Four Principles of Pressure Management in Seating.
Step-by-step tips and hints to help you make improvements in patient care.
How you can translate this into measurable benefits to your patients.
Information on the Seating Matters Injury Prevention Program .
I am very proud that Seating Matters have recently been awarded the GSA contract to supply our therapeutic seating in all VA facilities throughout the US. We look forward to helping many of the 8.9 million Veterans served across the 1,233 VA facilities each year.
Potential: Do you think there was any particular research that compelled the VA system to pursue this contract?
Martina:
Evidence-based practice is very important to all clinicians worldwide and is considered with especially high regard within the VA. For that reason, it's no surprise to me that the Veterans Administration has considered our therapeutic seating to be suitable for use with Veterans across the US as our therapeutic seating is the only seating of its kind which has been clinically researched. This shows the dedication of the VA to providing the best outcomes to Veterans within their care and also to supporting their staff with the best technology to care for their patients. At Seating Matters, my team have completed a two-year randomised control trial with top researchers at Ulster University. This study was independent, ethically approved and conducted in three different care environments with real patients. The results of the study were staggering and will be of particular benefit to the VA. The research showed;
A reduction in pressure injuries.
Increased functional ability.
Improved posture and a reduction in the development of postural deformities or sliding/falling from the chair.
Reduction in the use of lap belt restraintsby 53%.
Increase in oxygen saturation by 95%.
Improvement in respiration, elimination, digestion and other physiological functions.
Improved quality of life and psychological wellbeing.
Improved communication and interaction.
Improved comfort and reduction in pain levels.
A significant reduction in expenditure on staff labor and treatment of pressure injuries.
Discover more about the research study here
.
The fact that this study was completed within a care environment with randomly selected participants and ethically approved, attests to the reliability of the results of the study and shows that these can be replicated with patients in similar settings. This is new research and the benefits to VA and Veterans within the system will be phenomenal. For me, education is key. We offer not just our products alone, but also the support and guidance that clinicians need to ensure they too can achieve the same results through the use of our therapeutic chairs. I will also be personally attending many events across the country at conferences and in VA facilities to present the research behind the Seating Matters chairs. I welcome recommendations or questions at any time to my email:
clinical@seatingmatters.com
Potential: What research/resources would you recommend to OTs who are interested in this area?
Martina:
I would recommend The Clinician's Seating Handbook, which is available to purchase on Amazon or for free at
www.seatingmatters.com/handbook
. This contains detail on our independent, ethically approved clinical research, which will aid clinicians in their justification and provision of seating while also enhancing a culture of evidence-based practice. It contains practical tips on performing seating assessments and real patient case studies. It will help clinicians to accommodate common postural and pressure care difficulties and also contains a guide to seating bariatric patients, a currently under-resourced and under-researched area. We also have a
YouTube channel
with educational and practical video blogs hosted by our clinicians covering a range of topics from how to perform a seating assessment to seating bariatric patients and other useful resources for clinicians. Even better, we have Seating Specialists available in every area that can provide a free Lunch & Learn practical training session for your team or individual assessment for a patient, please get in touch if we can help at
contact@seatingmatters.com
.
Potential: What advances in seating do you hope to see in the next 5 years and how do you hope Seating Matters will be involved?
Martina: We notice that the terminology is shifting from 'pressure ulcers' and/or 'pressure sores' to 'pressure injuries' especially in Australia and New Zealand, and with this brings an increased awareness that these are avoidable injuries. As a result, we anticipate much better awareness of how seating can have a significant positive impact on patient outcomes, especially pressure care. We hope that this change brings with it an increased use of clinical seating as prevention of avoidable pressure ulcers and other complications. Given the significant findings from the research, we would love to see guidelines develop with more emphasis on clinical seating (not only mattresses or cushions) for pressure management and to ensure that healthcare seating provided for patients has robust clinical research to support their use.