At Seating Matters, we are delighted to be in partnership with UK's market leading provider of community equipment, Medequip.
Medequip is a simple and convenient way for clinicians working across the boroughs of London to access equipment online for their patients. Seating Matters are delighted to have worked with Medequip for over 5 years and have been on their online catalogue for 3 years.
We will often work alongside the NHS, Social Services and National Charities across the UK ensuring that our clients receive Seating Matters chairs accompanied with the best possible service. We understand the importance of achieving the best solutions for your patients whilst reaching your clinical goals. That is why we offer a unique support service that no other seating specialist on Medequip can offer. We will provide;
Complimentary seating trials.
Free demonstration chair for your ward.
Free Seating Assessments provided within 10 working days.
Bi-weekly support visits from Seating Specialists.
Complete management of community handover.
Fast delivery from standard stock to expedite discharge.
Complimentary at home set up.
Ordering Seating Matters chairs via Medequip couldn't be easier. Edel Cotter is a Moving & Handling Occupational Therapist in Adult Social Care in Hammersmith & Fulham Council, and has vast experience using Seating Matters chairs through Medequip.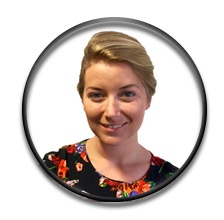 "I would order on average one chair per month via Medequip. It's like Amazon for Seating. You can easily search for the 'furniture' section on the Medequip login and there you find two Seating Matters chairs available from their range. The images are clear to see with all the available accessories, making it quick and easy to select what you need."
Edel Cotter, OT from London
If you are unable to find Seating Matters chairs on the Medequip catalogue, please get in touch with us and we will be able to assist.
Justifying Specialist Seating
Depending on the particular borough you work in, restrictions may be applied when making purchases over a certain amount. You therefore may be asked to make justifications for your purchases via Medequip and with Seating Matters that is easy.
Our chairs have been thoroughly clinically trialled, tested and proven to provide maximum pressure management when used with The Four Principles of Pressure Management. We conducted a 2 year randomised control trial on the effectiveness of specialist seating provision, providing a solid evidence base to enable you to provide justification for our seating solution. Our chairs are the only high dependency clinical seating solution in the world with this level of robust clinical evidence. Click here to read more about the clinical research project.
Edel Cotter, OT says, "I will have to provide justification for items purchased over £2,000 and the Seating Matters chairs have clinical evidence that proves their use so are easily justifiable. The chairs are very easily adjusted but if I have any queries or need help with setting up the chair for my patient, Sean and the team from Seating Matters are very responsive and at hand to resolve any problems."
If you need advice on justifying the purchase of Seating Matters chairs, you can find out more HERE.
Sean Mullan is one of our Seating Specialists based in London and has vast
experience working with clinicians who order Seating Matters chairs through Medequip.
"We have partnered with Medequip for a number of years and it is clear to see why clinicians will opt to order our chairs again and again. With our hands-on support before and after a chair is purchased, teamed with speedy delivery, it really makes a difference to the patient's life and the OT has the peace of mind to know we are at hand if there are any queries or concerns."
Sean Mullan, Seating Specialist in London
If you would like to find out more about selecting our chairs via Medequip, you can call us on 020 7559 3555 or email us at contact@seatingmatters.com and we'll get back to you promptly.