Seating Matters are proud to work with Medequip for high dependency clinical seating provision. Clinicians working in London are easily able to access Seating Matters chairs for their patients in need of high dependency clinical seating.
The advantages to clinicians in this area to acessing Seating Matters in this way -
Expedite Discharge

- Quick delivery from standard stock within 5 days.

Ongoing Support

– Assessments, Trials, Set-Ups and Reviews by Seating Matters.

Community Handover & Set Up

– Seating Matters manage this on your behalf.
The Seating Matters Range through Medequip
Seating Matters are the first and only chairs to be supported by comprehensive clinical evidence. At Seating Matters we have a unique understanding of our patients needs, and our chairs were designed by myself Martina Tierney OT to meet the needs of these patients.
Two chairs from our range are available through Medequip stock for high dependency patients. Our chairs have been thoroughly researched and clinically trialled in real life setting with real patients, and proved fantastic results such as a reduction pressure injury reduction within just a 12 week trial.
SORRENTO™ - High Dependency Chair
A simple to operate and stylish chair which is desgined to improve and maximise comfort as well as postural support and pressure management. It has unique adaptability and effortless adjustablity which means it is perfect for use in multi user environments, readjusting to suit the needs of a new user ensuring their comfort, posture and pressure management remains uncompromised. Tilt in space is available up to 45°, as well as standard adjustments for safe seating such as back angle recline, and optional accessories to encourage midline positioning and maximise function.
PHOENIX™ - Very High Dependency Chair
The Phoenix is the most supportive and functional of the Seating Matters chairs,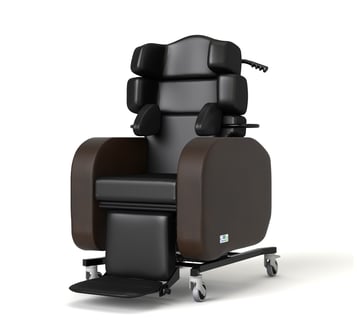 designed to give maximum upper body support through lateral and head supports. The unique adjustability of the Phoenix means it will adapt to changing needs of a person being rehabilitated and will meet changing needs of a person with a long term condition. The adjustable lateral, soulder and head supports can conform to the person's individual posture and position with fast and easy adjustments. Like the Sorrento, the Phoenix has the critical functions to ensure maximum pressure management is achieved such as up to 45° tilt in space, back angle recline as well as additional accessories if required to maintain or encourage mid line posture as well as maximise function.
Click here to request a Seating Matters Medequip Brochure.
Seating Matters Express Discharge Service
Expediting discharge time and avoiding re-admittance of patients in future is a goal all clinicians strive towards. By providing a clinically proven seating solution to manage a patients pressure and postural needs you can avoid development of pressure injuries.
Did you know it currently costs between £1,064 (Grade 1) to £10,551 (Grade 4) to treat a single pressure injury?

Did you know that the length of a hospital stay for a patient who gets a pressure injury is extended by approx. 6.4 days?
Our specialist seating is backed by research proving a reduction in pressure injuries which equates to huge savings in pain suffered by patient, cost to treat, and time saved by staff and caregivers.
Seating Matters Support Service
The support service from Seating Matters is unique - we are here to help you in finding the best solutions for your patients, to improve their health and wellbeing. All of our Seating Specialists have been trained by myself at Seating Matters and are available to support you in reaching your clinical goals and achieving the best outcomes for your patients through free training sessions and seating assessments, which don't stop once a chair is purchased. You can call on Seating Matters for support as part of our ongoing service. To ensure a smooth and complete handover, Seating Matters will even deliver and set up the chair for a user in the community as part of the service at no extra cost if required.
Accessing Clinical Seating on Medequip
The Medequip stock catalogue includes the Sorrento™ and Phoenix™ chair from the Seating Matters range.
These are listed under 'furniture' within the TCES System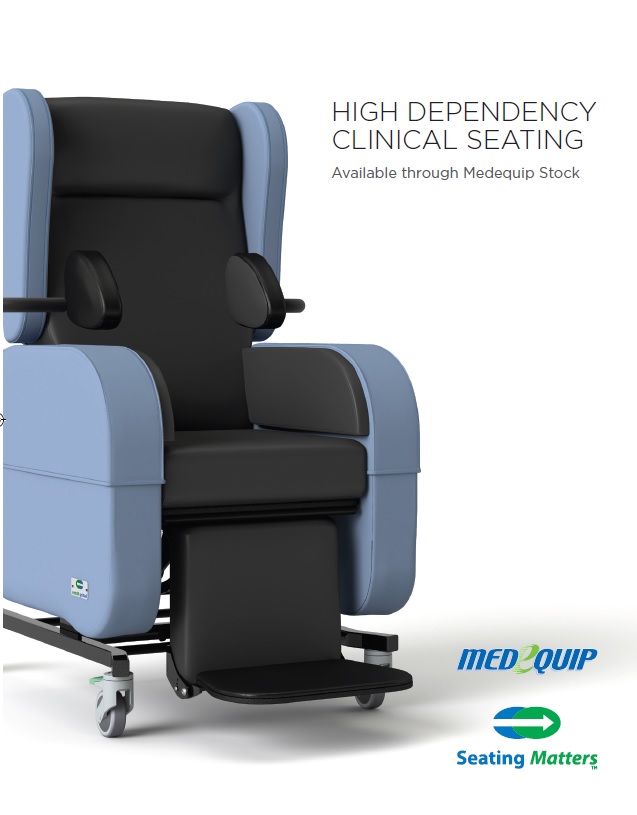 Have a query and want to chat?
Call our office and speak to one of our Internal Seating Specialists on (020) 7559 3555 or email us and we'll get back to you promptly.