What a lovely #FridayFeeling #SeatingMattersStories
Love is in the air, in a Seating Matters Chair!
What warms your heart more than a wonderful wedding? We were delighted when we heard that the new Mr & Mrs Squire recently married after 31 years together, in Ward 9 Furness General Hospital. Mrs Squire's health was declining so they decided to tie the knot and enjoy the remaining time they had together as husband and wife.
Mrs Squire chose her 'comfiest' chair for her wedding day, none other than a Seating Matters Monaco chair, in a shade of raspberry pink!
Read their romantic story...
On the walls, coloured bunting reads "Mr and Mrs Squire". The wedding cake is beautifully decorated with iced roses, and balloons full of confetti fill the corners of the room.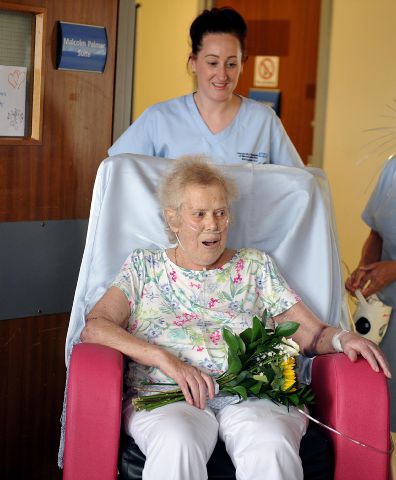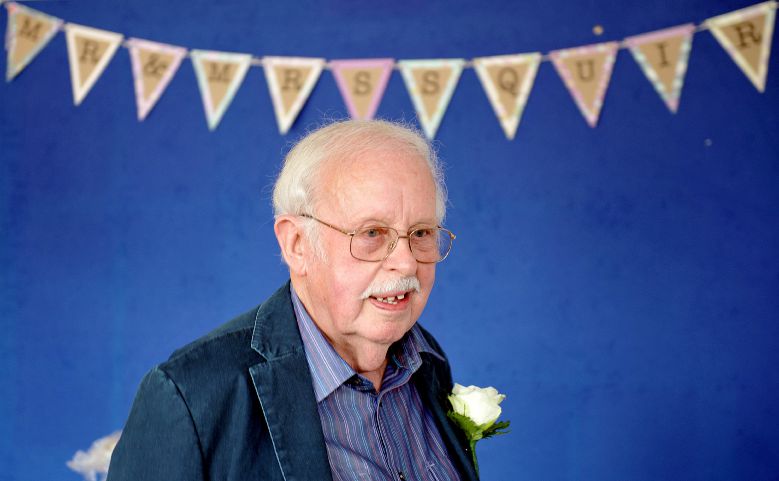 But for Valerie Goodwin and Brian Squire, there would be no typical church wedding, no high-end hotel or other popular wedding venue. Instead, the couple married in a small room on Ward 9 at Furness General Hospital.
Having been together for 31 years, the Grange couple opted to tie the knot after learning Mrs Squire had not long left to live. The 79-year-old has been living with a blood disorder for more than 20 years but has more recently started experiencing problems with her liver and kidneys as well as being at risk of cardiac failure. On being re-admitted to hospital on Tuesday, she decided the time had come to stop her treatment and to marry her dream man.
Mrs Squire said: "It was a decision I wanted to make rather than face more problems and side effects. I was rattling with tablets."
Mr Squire, 80, said: "It's touch and go. The doctor sat down with us and explained that there's nothing now they can really do for her, so it's a question of how long she's got."
Having been organised in just 24 hours by FGH chaplain, the Reverend Ed Northey and the Ward 9 staff, the ceremony was carried out in front of a congregation of around 15 people dressed in nursing uniforms and doctors' lanyards. Their delicious spread was prepared by the FGH catering team, and the room decorated by the dedicated medical staff who spend their days caring for the new Mrs Squire.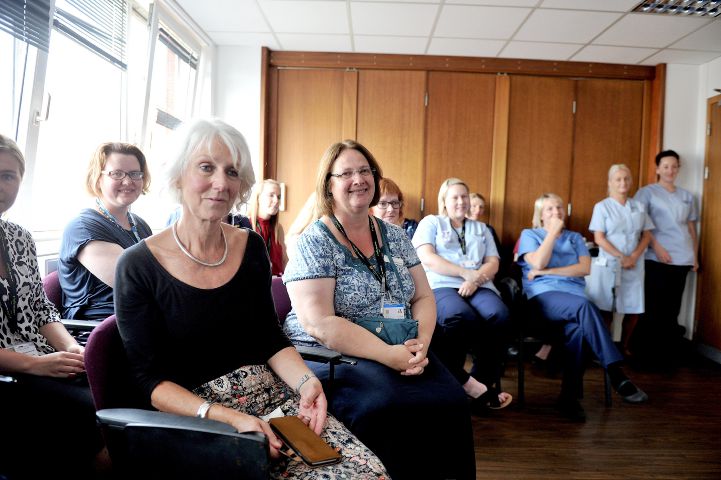 Two clinical support workers pushed Mrs Squire down the aisle in her comfiest chair, carrying a bouquet of sunflowers and white roses donated by Deborah's Florist in Barrow. Staring around the room in surprise she said: "Who could have imagined this in a hospital? I'm luckier than I might have been, I really am."
Afterwards, she added: "I'm overcome with it all."
As Mr Northey conducted the ceremony, the couple gazed into each other's eyes, their hands clasped tightly. Despite having had breathing difficulties prior to the ceremony, Mrs Squire's vows rang clearly around the room.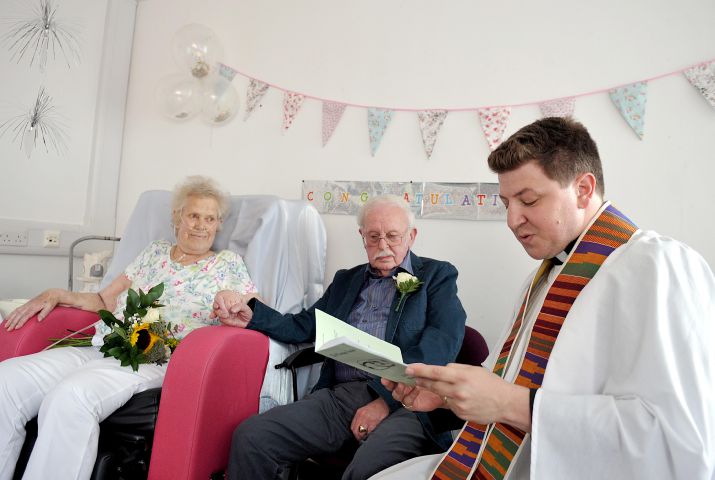 Afterwards, Mr Northey described the wedding as the most special he had ever performed.
The couple have decided to share their story with the world in a bid to raise awareness and vital funds for Ward 9 and the Coniston Suite at FGH. Due to her weak immune system, Mrs Squire will continue to be cared for on the ward while her new husband will visit her every day.
Mr Squire said: "This hospital is an absolutely brilliant place. The staff all deserve medals. We'd never met angels until we came here."
Anyone who wants to make a donation in honour of the Squire wedding can visit www.mbhcharity.org or call 01524 516064.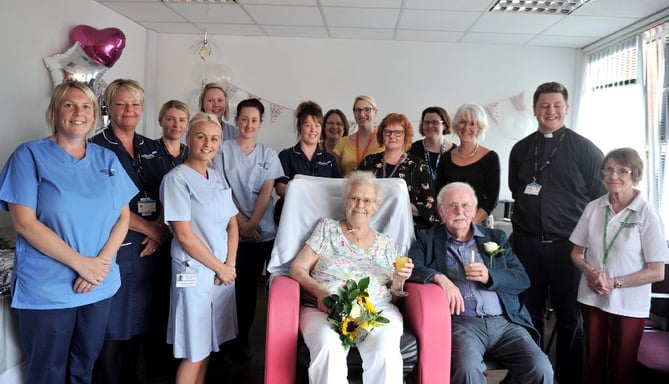 Another Seating Matters wedding!
This isn't the first wedding that has happened in one of our chairs, here's another wedding which was made possible by the use of our Phoenix Chair you can watch the story here. Maybe we should have a bridal range?
'If it hadn't been for that chair I don't know if he would have been able to get married!'