Life is a gift
That's the theme we have focused on this Christmas, and it's very true.
We create solutions to problems faced by people forced to long periods of sitting, or bed rest. Solutions that enable them to regain their dignity, independence and sense of self. It's often being able to do the small little things that an able body person takes for granted, that can be the biggest gift we can give to our patients. Being able to self-feed, reach for a tissue, communicate directly, enjoy that cup of tea and not being excluded or isolated from family members. Simply being present.
Christmas Message from the Tierney Family
This Christmas, be present with your family and friends, take time to slow down, relax and enjoy the moment. We will be taking a well deserved break to reflect on the year gone by and to get prepared for the year ahead!
Life is a gift and we don't get this time back.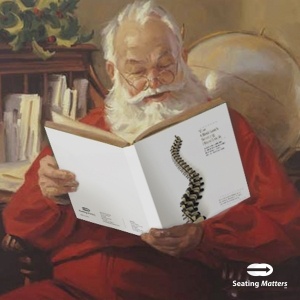 For patients, the gift of independence, communication, inclusion and dignity, are gifts we are proud to be able to accommodate with our range of seating.