Today on 27th October we celebrate World OT Day - a day to raise awareness of this great profession across the world.
I have been an OT for over 30 years and every day of my career I have been able to positively impact on patients' lives - that is the value of OTs and of this profession and I'm proud to call Occupational Therapy my career.
OT24Vx16
Coinciding with World OT Day the WFOT in association with OT4OT have set up a fantastic virtual conference which starts today 27th October at 16.00 UTC. It is a free, online, 24 hour conference for occupational therapists, with presentations from OTs from across the world.
SESSION 18 - TUNE IN
I am delighted to be participating in the conference this year and will be presenting 'Why Seating Matters' at 9.00 UTC Friday 28th October. I would love as many of you to attend the webinar as possible!
And since it's Thursday, here is a #ThrowbackThursday to my graduation and the beginning of my OT journey!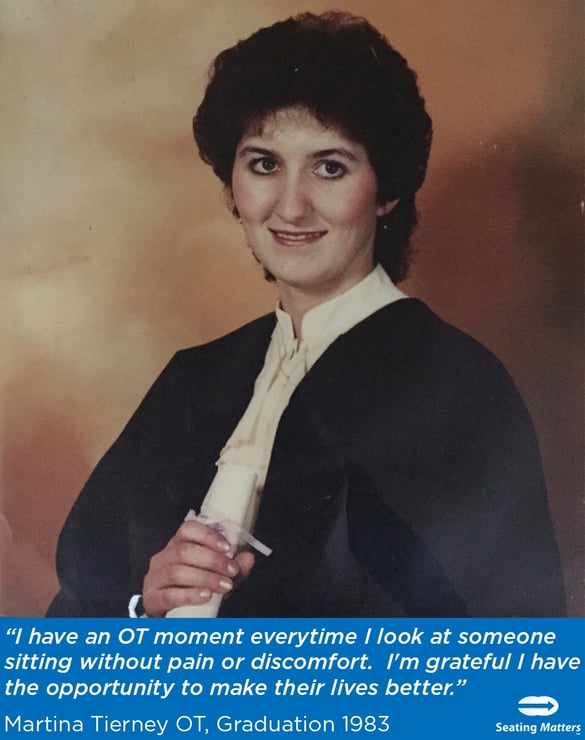 Happy World OT Day to my colleagues across the world.
Share your #OTMoment in the comments below.
Martina